About us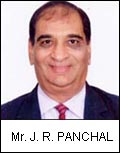 Established in 1967 and based at Ahmedabad, Gujarat, India, K. B. Corporation is one of the leading manufacturers of Textile Wet Processing Machinery for Processing Department, Sizing and Color Kitchen Equipments for Indigo Sizing Department for textiles. The founder, Mr. J. R. Panchal, has made the company grow over years and has led it to maintain its position at the forefront of textile and processing equipment manufacturing.

K.B. Corporation offers a complete range of Dyeing to Drying Machines in batch/continuous form for Loose Fibre as well as in form of Hank/Cheese/Cone for a variety of natural and synthetic fibers, including cotton, polyester, wool, viscose, silk & other various types of fibres, with the latest fully automatic control instruments. K.B. Corporation also offers size preparation equipments for Sizing department as well as Color Kitchen Equipments for Denim Manufacturers. Special purpose machines to suit comprehensive needs of Wet Processing & Finishing industry can be provided.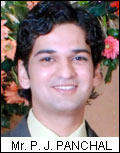 K.B. Corporation's team consists of qualified & experienced engineers as well as technocrats with the help of Computer Aided Design facilities. With such an expert team of personnel as well as facilities, K.B. Corporation now offers complete range of Dyeing, Drying & Sizing plants on a "Turn-Key Basis", including all Engineering services. Manufacturing facilities are equipped with a modern manufacturing infrastructure situated in Ahmedabad - the 5th Mega City of the country, which is also a major Textile and Engineering hub of India. K.B. Corporation has been exporting their machines since 1970 to Afro-Asian countries & Mauritius.

K.B. Corporation's major product mix includes Cabinet Yarn Dyeing Machine, Continuous Yarn Dryers, Hydro extractor, Continuous Dryer, Size Preparation Vessels, Size Storage Vessels, and Braiding Machines etc. All our commissioning and installation activities are supported with excellent after-sales service provided by our own committed team of experienced service engineers so as to ensure the best possible customer satisfaction.

Awards & Accolades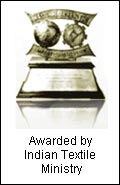 The Association of Merchants (India) Bombay has awarded a gold Medal for import substitution in manufacture of Drum Type Nylon Tow Washing Machine.

Government of India awarded the Bronze Trophy for the Drum Type Nylon Tow Washing Machine.